Redsea Cultural Centre
DPU Summber Lab: Hargeysa: Exploring social cohesion in a segmented city
A summerLab training for Urban Planners
1 - 6 September 2019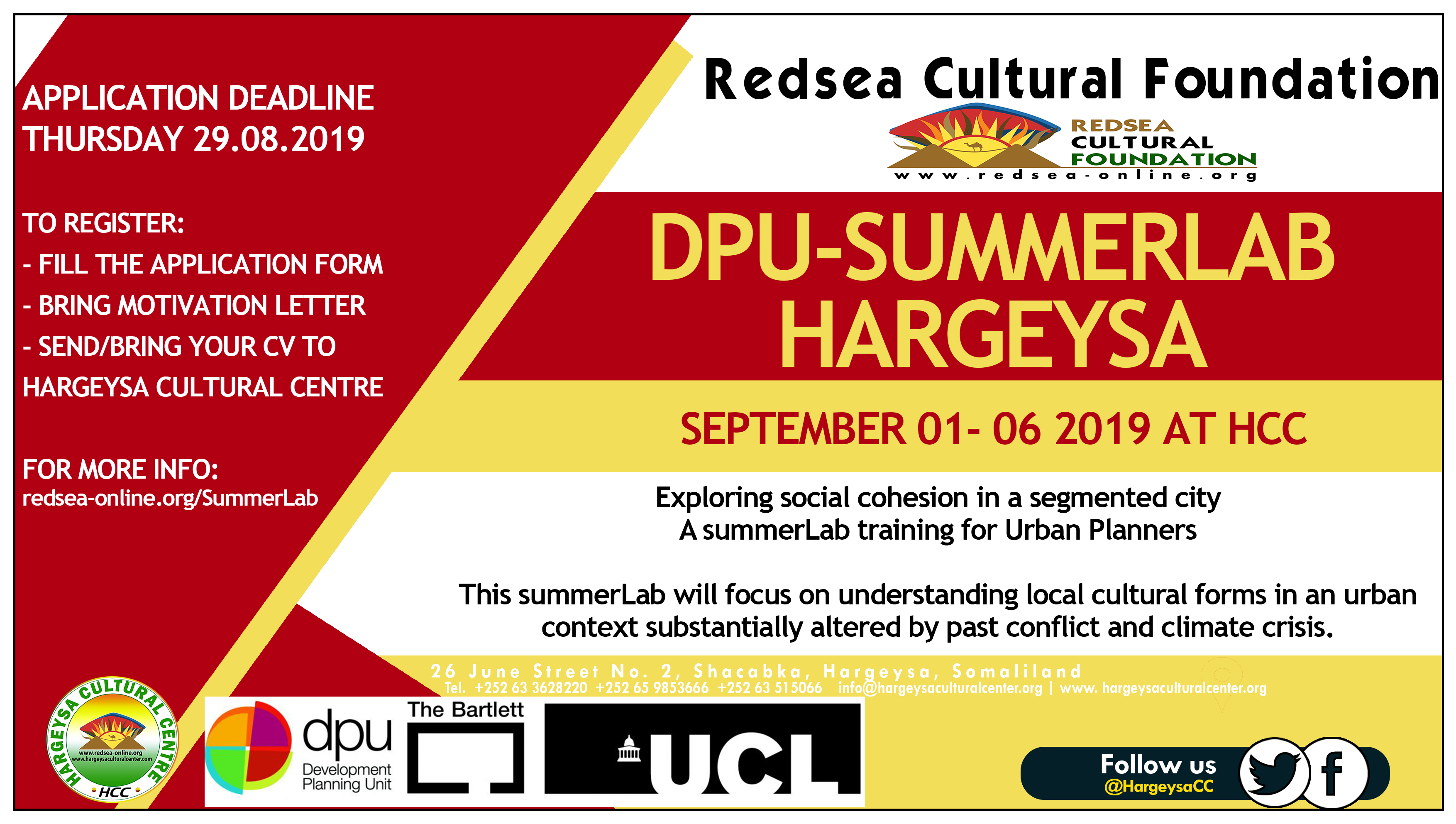 Redsea Cultural Foundation is pleased to announce Hargeysa DPU-SummerLab workshop. Students and professionals coming from the UK, Ecuador, USA, Uganda, Djibouti, Egypt and Austria will be joined by 10 students and established professions from Somaliland, for intensive week-long workshop, to explore the city.
This summerLab will focus on understanding local cultural forms in an urban context substantially altered by past conflict and climate crisis. It will encourage participants (who will, as far as possible, include an equal proportion of local and international delegates) to explore ways that pastoralist and contemporary customs can be retained in a manner that contributes to a positive urban identity in the current period. This will extend to an examination of the ways urban space can be used to encourage social cohesion even where local custom tends to favour the compound dwelling secured behind walls or other barriers. The summerLab will encourage this exploration using a co-working approach, that seeks to bring local and international urbanists together in a dialogue that culminates with the presentation of innovative and exploratory ideas on how Hargeysa might best serve its residents.
How to apply:
To apply, please send a 300-500 word article abstract and short cv to courses@redsea-online.org with the subject line 'Hargeysa Summer Lab 2019' by 29 August 2019.

Application form: PDF File or Word document.